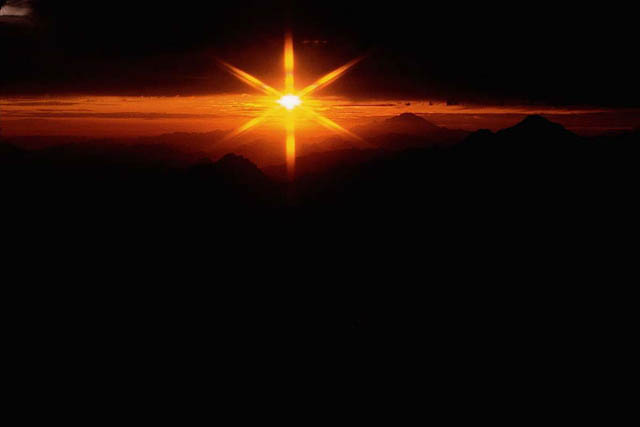 Welcome to Norwegianwest.com

New Texaco Opens in Clifton - Photo from the Clifton Record

Westley's Texaco, at the junction of Highway 6 and FM 219, located at 100 North Avenue G, Clifton, Texas, is believed to have opened in November 1955, however, it may have actually opened sometime in 1954. Charles S. Westley, owned the equipment and rented the building from Mr. Spruce Schow.

The Clifton Record newspaper clipping, copy above, was made at the time of opening Westley's Texaco. Unfortunately, there was no date with this clipping. The 1953 Oldsmobile at the gas pumps, in the photo, was owned by Charles Westley. The owner of the Ford stationwagon is unknown. The Texaco service station opened with Ed Sinrude, long time friend of Charles, as his only employee...

The Original Ad from the Clifton Record Announcing the Opening of Westley's Texaco

Below is a copy of the original Westley's Texaco business card of the 1950s. Note the phone number as 63. In those days, you picked up the telephone and an operator came on the line and said "Number Please". You would tell the phone operator the number you were calling, and she made the connection. The old phones were solid black, made out of a hard plastic like material, with no dial nor buttons and was owned by the phone company. There was a round insert in the center of where a dial would be with your phone number shown.
There was a spelling error on the business card. It shows "Marfax" Lubrication. This should have been "Marfak" Lubrication.




Westley's Texaco business card

Charles Westley and Ed Sinrude at Westley's Texaco, Clifton, Texas, 1958

Brief History

Texaco began as the Texas Fuel Company, founded in 1901 in Beaumont, Texas, and later became The Texas Company, and eventually "Texaco". The Chevron Corporation merged with Texaco in 2001.

The Westley Texaco building comes from the "Teague" design. In 1937, Texaco commissioned architectural designer Walter Teague to develop a modern service station design. The typical "Teague" Texaco station design was a white building with dark green trim, and featured one or more (usually two) service bays. One bay contained a hydraulic lift for lifting vehicles to perform oil and filter changes and lubrication, primarily. The "Men" and "Ladies" restrooms featured green and white floor tiles. The red Texaco stars were on the upper façade on the outer walls in front and on the sides of the building. The large red letters spelling "TEXACO" were on the front of the station, above the office, near the top left corner of the building. The owner's name was usually above the office and below the large red TEXACO letters. A green triple strip was also on the front and sides of the building near the top, but below the TEXACO letters.

Westley's Texaco was one of many Texaco stations built without a canopy over the gas pumps. This made for difficult working conditions in the hot summer weather and during the winter with rain or snow. I am certain customers would have preferred to be able to get out of their cars to go into the office or to the restrooms, with protection from the weather. This was one of the reasons Mr. Westley sold the station, as the building owner would not build a canopy from the station building to the front main gas pumps, which were located a long distance from the building.

Texaco stations built during the 1950s usually included a heavy-duty aluminum awning above the office. Many of these old Texaco buildings still exist today, but have become other businesses, and many still retain the original metal awnings. The awnings may have been repainted a different color, but it is fairly easy to identify a Texaco building from these old heavy duty awnings.



I discovered a couple of old Texaco buildings locally. One is in Van Buren, Arkansas and the other in downtown Fort Smith Arkansas. The Van Buren Texaco now is an auto glass and windshield business and the one in downtown Fort Smith is a Bail Bond business. The old Texaco in downtown Fort Smith is a unique design. The building is brick and is on a corner and is rounded with two bays on one side, the office in the middle and a third bay on the opposite side. It too has the original heavy duty aluminum awning.

Original aluminum awning on an old Texaco building in Van Buren, Arkansas

David Westley at Westley's Texaco, about 1960

Working at Westley's Texaco

I was about 9 or 10 years old, when Westley's Texaco service station first opened, either sometime in 1954 or early 1955. I was 12 years old when I started doing some odd jobs there to help out. At age 14, I was working there mostly on weekends, helping wash and clean up cars, clean the restrooms, clean up hand tools, clean the mud out of the wash bay drain, and sweep and mop the office and restrooms. By age 15, I was waiting on customers, pumping gas, cleaning windshields, checking under the hood, checking tire air pressure and sweeping out car floorboards, and even fixing some car flats. I think the fee for fixing a flat, which were mostly tube-type tires then, was 50 cents for a cold patch and 75 cents for a hot patch. Tubeless tires were just beginning to appear about that time. Many older cars used the 6-volt battery system and the newer cars had the 12-volt battery system.

I believe a complete car wash, cleaned inside and out, was $1.50. We washed the exterior of the car, both underneath and upper body. We vacuumed and cleaned the interior including the dash, seats, floor board and cleaned all the windows, inside and out. We used chamois (made from sheep skin) and kept them in an old ringer washer between the office door to the lubrication bay and the bay door opening. Chamois were used to clean windshields, car glass and wipe down a car after washing. They were expensive at the time, costing around $7.50 each, but in today's money, that would be about $75 for one! Gasoline stayed mostly around 29.9 cents per gallon for regular gasoline (Fire Chief) and 33.9 cents per gallon for ethyl gasoline (Sky Chief, higher octane). (The photo of me by the Pepsi-Cola drink box may have been made around 1959-1960).

It was during the 1950s and 1960s when the so-called "gas wars" occurred. The price of gasoline dropped below the normal rate and was about 20 cents per gallon and even less at times. I do recall in the early 1970s during a gas war, regular gasoline from Exxon was 26.9 cents per gallon. That all changed in the fall of 1973 with the "Oil Embargo". From what I recall, the price of oil back then and before 1973 was fixed at $2.00 per barrel and that was a 42 gallon barrel, and not a 55 gallon drum.



I remember the public outcry when gasoline went to about $0.50 per gallon. Congress jumped in to pass a windfall profits tax on the oil companies, which the oil companies in turn, passed the cost on to the consumer. In the mid to late 1970s, gasoline had increased to about $0.79 to $0.85 per gallon. It was during the President Jimmy Carter administration that gasoline exceeded $1.00 per gallon. Gasoline costs climbed to around $1.25 to 1.50 per gallon for several years. I do not recall the year that leaded gasoline was terminated and all gasoline went to unleaded. For several years you could buy either leaded or unleaded gasoline. In recent years, the oil companies have raised the price of a gallon of regular gasoline to just under $3.00 and sometimes over $3.00 per gallon. The price went over $4.00 per gallon in some places on the East and West coast cities in the Spring of 2007 and during 2008. Times have really changed from the 1960s, 1970s and 1980s, as self-service gas stations have become the norm. There is no more "free service" and very limited "full service" gas stations. Many stations have gone to a combination of quick stop stores with snacks and fast food service. Some have even been combined with national fast food chains like McDonalds, Taco Bell, etc.

Frank Smith of Clifton, worked at the Westley Texaco station, sometime in the late 1950s. Mr. Smith later opened Smith's Body Shop next door to the Texaco station and ran that business for many years until recently. I believe it was in the late 1950s or early 1960s that Albert Casey began work at WEstley's Texaco. I do not recall exactly when or how long he worked there, but I think he left for another job while Charles Westley still owned the station. From what I recall, Mr. Westley sold his interest in the service station to Bob Strain in the spring of 1962. I worked at the Texaco from about age 12 to 18. I worked only a short time for Mr. Strain.

At some time later, about February 1963, Mr. Casey purchased the station from Bob Strain and ran it for about 44 years. I do not know when it ceased to be a Texaco or when Mr. Casey stopped selling gasoline. There is a photograph in the "Texaco Building Transformed" section showing Casey's Service Center sometime in the 1980s and the gasoline pumps are still operation. It may have been sometime in the early 1990s when Mr. Casey stopped selling Texaco gasoline. Mr. Casey continued to offer all the other services associated with a gas station such as oil and filter change, lubrication, flats fixed, etc. Albert Casey retired from the business and sold the property in June 2007.

In the early years of the Texaco operation, Albert Symank delivered the gasoline to the Texaco station in a red Texaco tanker truck. It was not a large tractor-trailer truck like now days. I think it was a 1953 or 1955 Ford tanker truck. It had two large tanks. I used to have to check the load of gasoline on each delivery by climbing on top the back of the truck, opening the lids on the tanks on the truck, to see if the tanks were fully loaded, and checking before and after 'dumping' the gasoline in the ground tank.


There were four gasoline service stations at the intersection of Highway 6 and FM 219, one on each corner. To the south side of FM 219 on the corner was a Conoco station and Brynie's Café. Directly across Highway 6 to the east, was an Esso station, later named Humble, then later Exxon, and today, Exxon-Mobil. Directly across Highway 6, facing Westley's Texaco, was a Mobil station, owned by Gus Kruger. There were several other gas stations in Clifton.

I have two other known pictures made at Westley's Texaco. They are of Hubert Boatman who worked there a short time. I think the photos were made around 1959-1960, the same time the photograph was made of me by the Pepsi Cola drink box in front of the office.

Hubert Boatman loading the Pepsi-Cola drink box about 1960

Hubert Boatman washing a truck at Westley's Texaco, about 1960
I found two negatives that I didn't know I had, in a box of old photographs. The two pictures below were taken about 1958, with a very small cheap camera, and are very poor quality. The first one is of my brother Hayden and me in front of the lube bay at Westley's Texaco. The second photograph is of me with the old car jack and my dad, Charles Westley, is in the wash bay looking on.
Hayden and David Westley at Westley's Texaco 1958
David with Car Jack, Charles Westley looks on from Wash Bay, Westley's Texaco, 1958
To see a photograph of Westley's Texaco from a 5 x7 photo I have, Click on "Westley's Texaco" in the menu on the Home page. The next photograph after the actual picture of the Texaco as it appeared soon after opening, is the Texaco model I built in 2006.